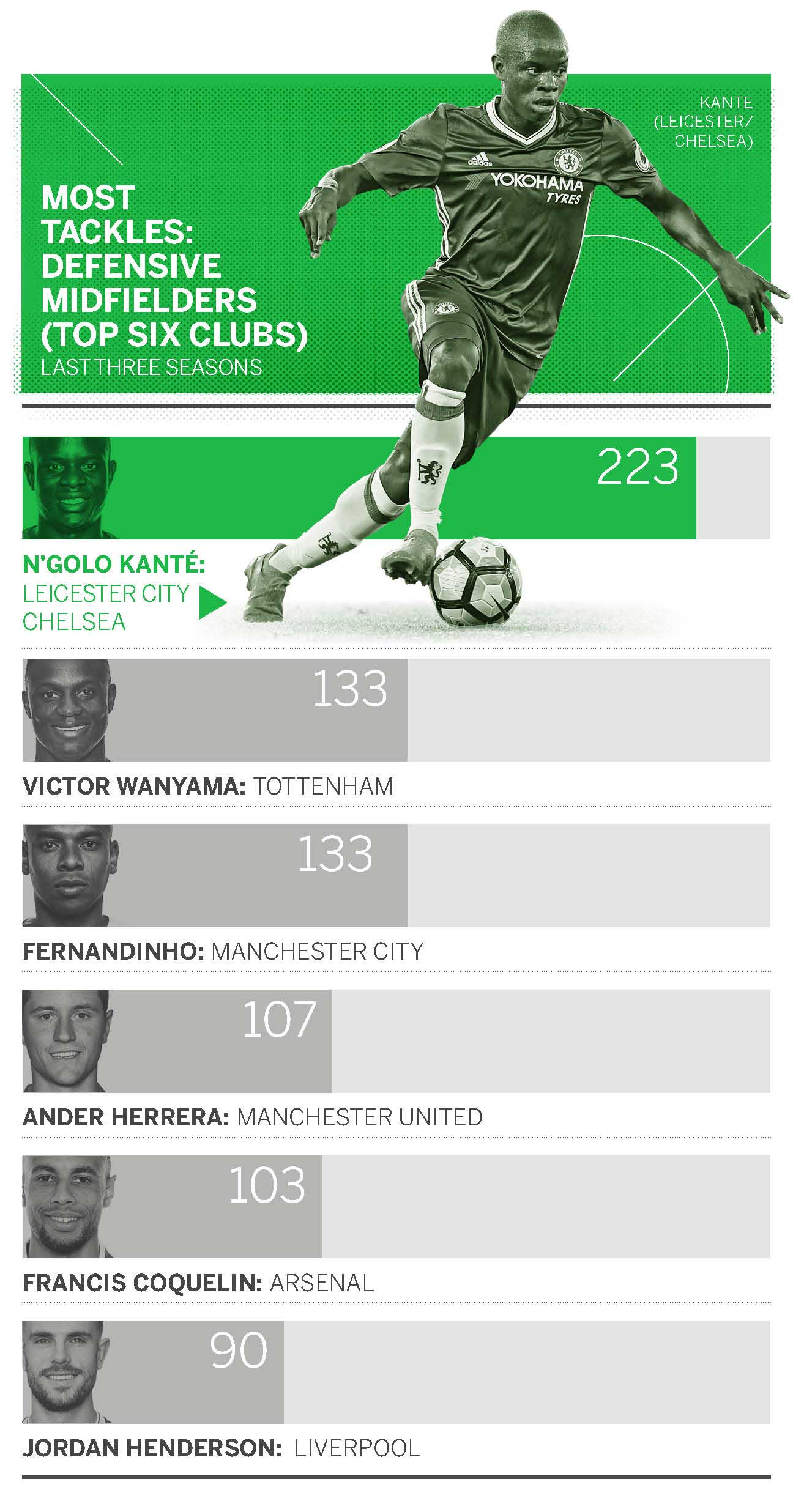 And it's basically the same story when it comes to interceptions. Well, except he's even more impressive. Kante has made 252 interceptions, that's way out in front for the Premier League and almost double his nearest challenger in midfield, once again Fernandinho.
So not only is it virtually impossible to keep the ball up against Kante, he'll stop you getting it past him, too.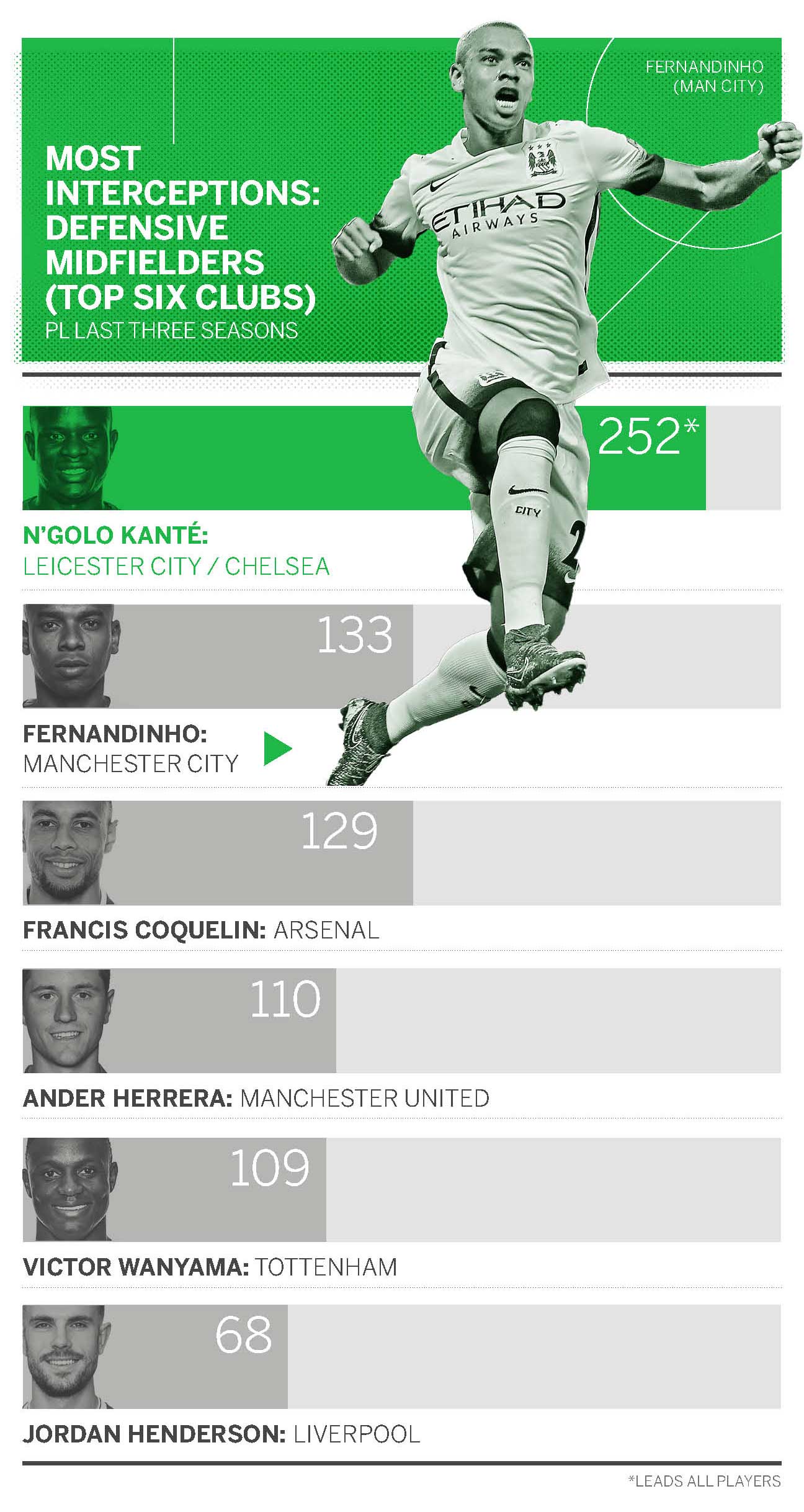 With a player like Kante on your team, it allows you to focus on attack safe in the knowledge there's a man in the middle to marshal any breaks. And that shows in positive goal difference.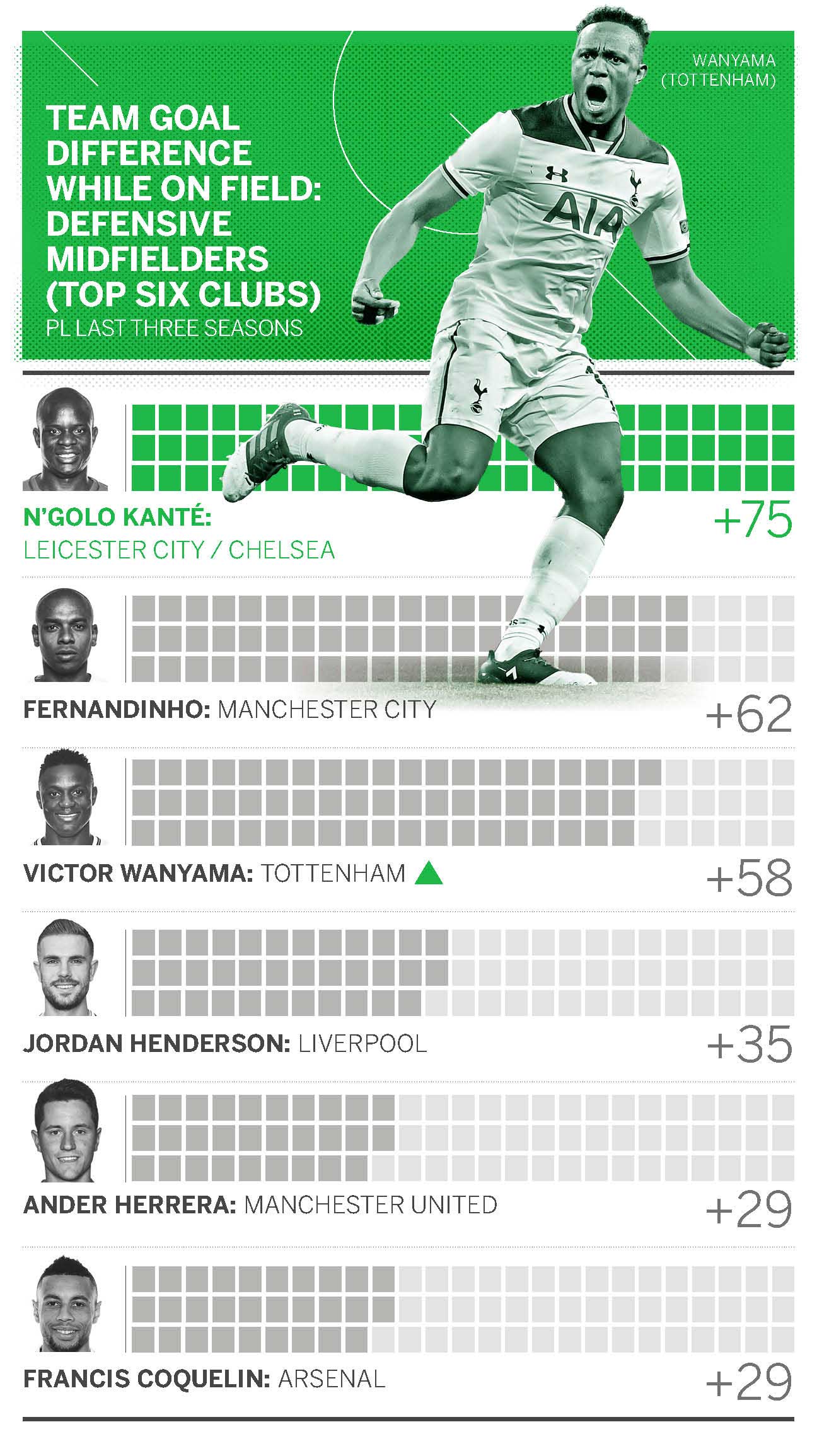 Just look at the difference he has made to Leicester and Chelsea with and without him. Chelsea might surprisingly have made a small amount of extra tackles without Kante on their team, but their interceptions are 126 higher. It's easy to see why Leicester suffered a drop in form when he departed the club before the start of last season.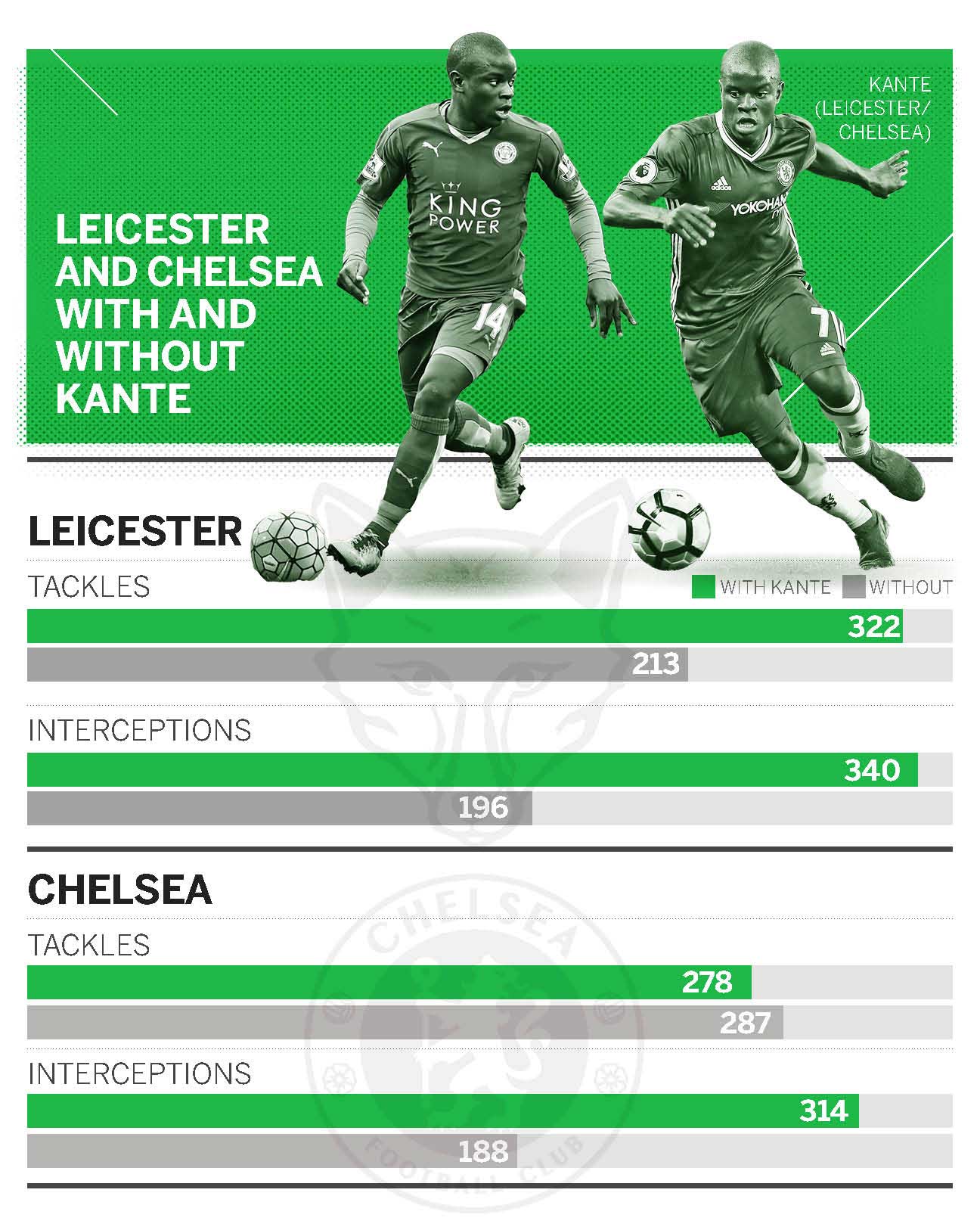 This also shows how much of a difference Kante made in just one season at Leicester. Since the start of 2015-16, Leicester rank fourth in terms of tackles by midfielders on 609. But if you take Kante's 125 tackles out of the table they'd rank way down in 17th. And it looks like Arsenal could have used Kante to win the ball during this time.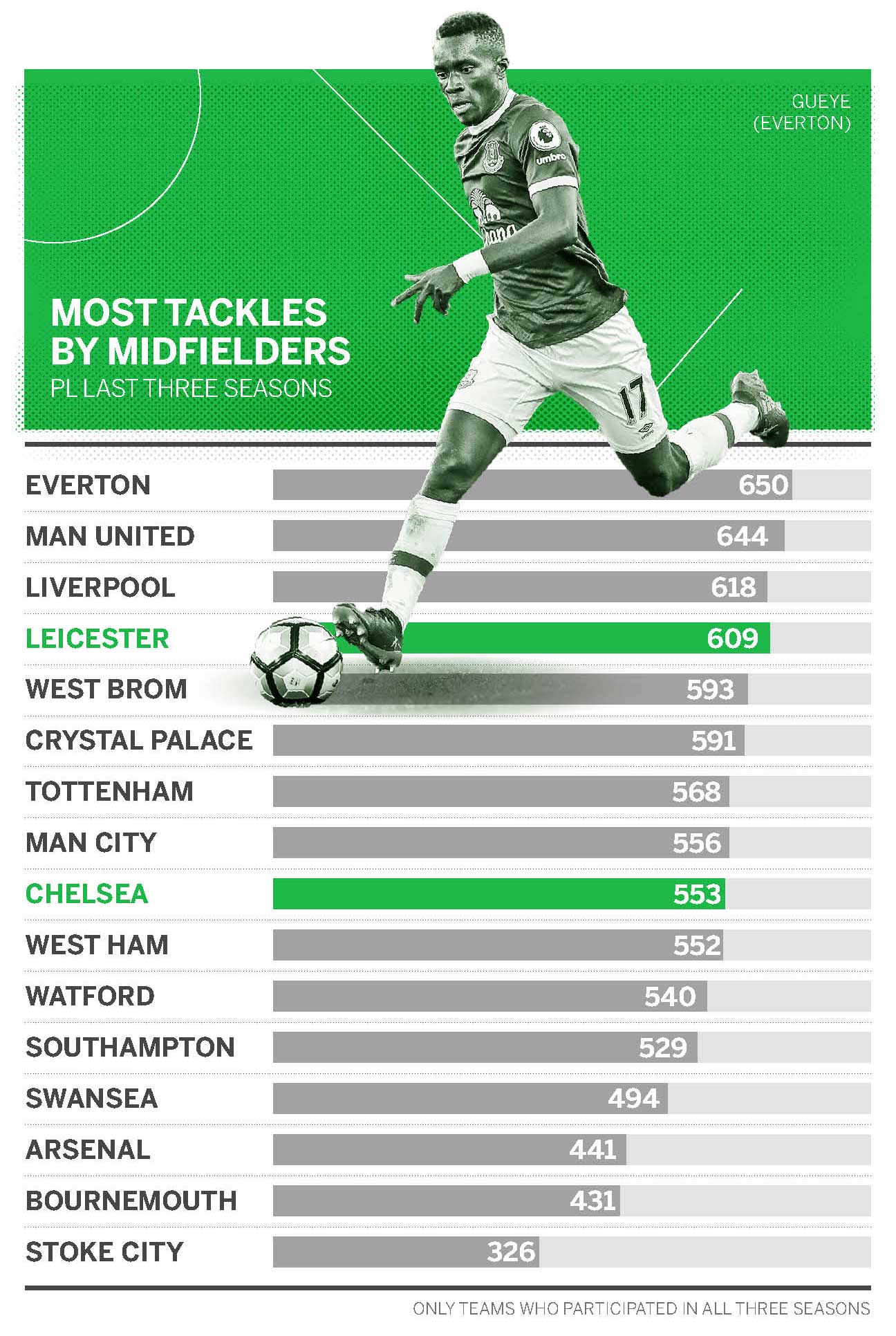 It's a similar story with interceptions, with Leicester ranked sixth. Kante himself has made those 252 interceptions — not too far behind the total for every Stoke City midfielder combined in the same three seasons. And just look at all those teams who have struggled with interceptions — Tottenham, Man City, Liverpool and even Chelsea.
Of Chelsea's 446 interceptions by midfielders since the start of 2015-16, Kante has made 96 of them — and he wasn't even there for a season.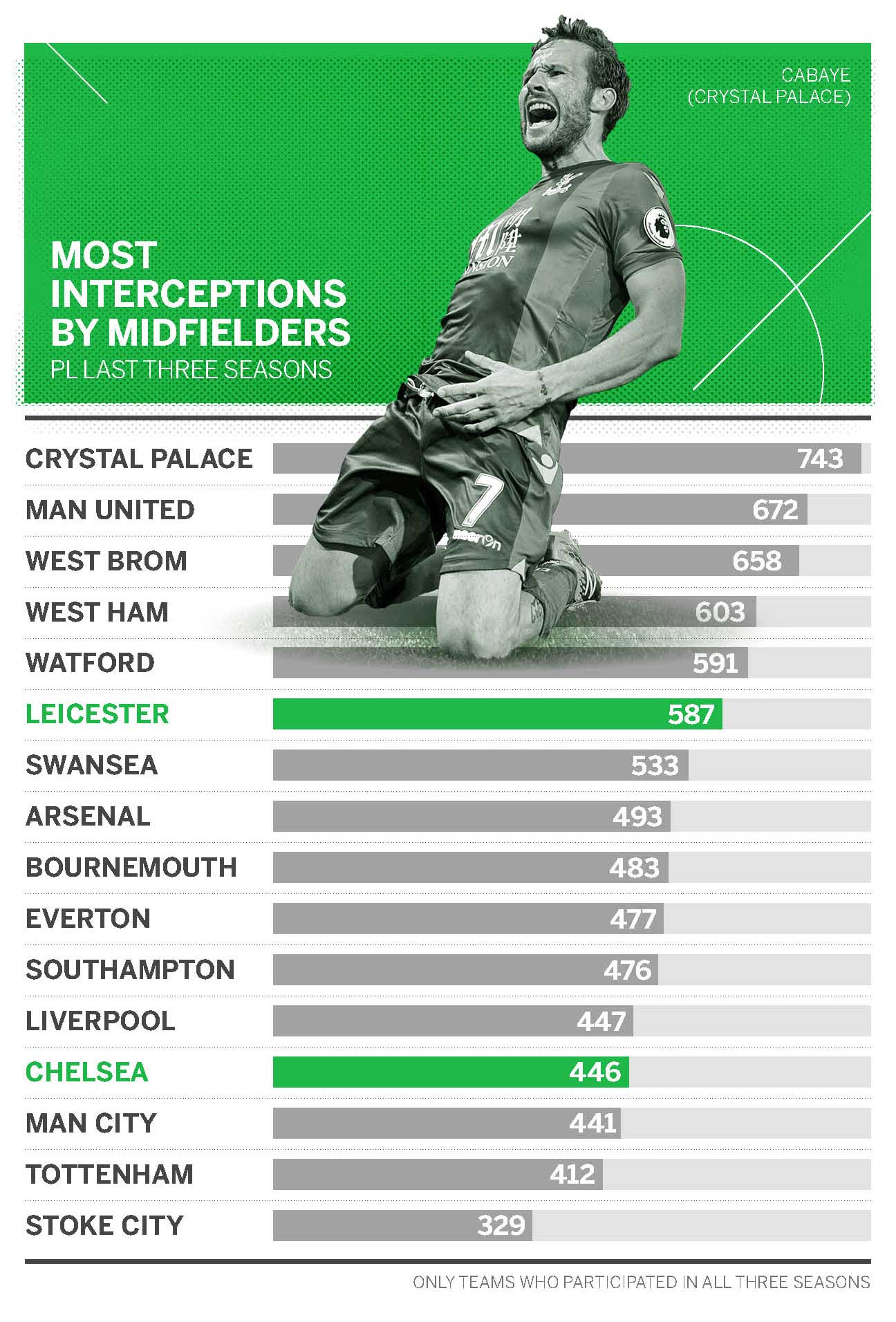 It's fair to say that every team would love to have their very own Kante — but there's only one.